The school holidays are here, so is the rainy season. Rain can sometimes disrupt any outdoor plans you have for your kids. Fortunately, in Singapore, you can opt for an indoor playground to keep the kids entertained and let them run around in a safe and hopefully supervised environment. A lot of indoor playgrounds have sprouted in recent years (e.g., Cool De Sac, The Polliwogs, Hokey Pokey, Amazonia) and all, if not most, have slides and ball pits. Some even have climbing walls.
Somehow, the ball pits are always a draw for the kiddos.  You are sure to find a ball pit in any of the indoor playground, some may be shallower than others. Children would just love to jump right into the ball pit and dive into the thousands and millions of balls and pretend to swim in the ball pit. Ahh… fond memories of the Parkway Parade Burger King ball pit. The lure of a padded pit filled with colourful plastic balls. Ball pits are also for rent nowadays for parties and you can buy smaller sized ball pits for your home from toy stores like Toys "R" Us.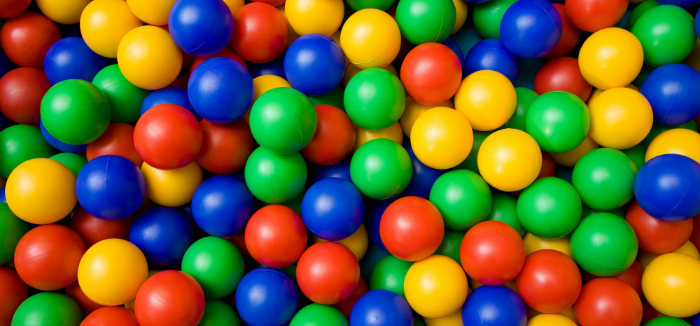 However, one nagging concern I have as a parent, is the cleanliness of the ball pits and the indoor playground. I must confess that I never had these thoughts before when I was playing in them or before I became a parent. Furthermore, with flu season here and you read the news about the spread of Hand Foot Mouth Disease (HFMD), it's really hard not to think about protecting your own child from the germs while they are having fun in the ball pits. Furthermore, surely you would have come across some socially irresponsible parents who still choose to bring their sick child out even when they should be quarantined and resting at home.
If you too, have been thinking about the keeping your kids safe from contagious germs and bacteria like E Coli, Salmonella, HFMD, and even the H1N1 strain of bird flu, you can consider Bio Shield. It is an organic spray on anti-microbial body protectant that provides the user with a protective layer. Unlike hand sanitizer which is used to sanitize your hands after contact with germs, Bio Shield protects the user even before contact is made. The germs and bacteria die when they come into contact with this protective layer.
Sounds too good to be true? Find out more about Bio Shield and how it can protect you and your family. It is alcohol-free.